Travel Diary: Weekend in Singapore
Hi everyone, so I just went to Singapore last weekend only for 3 days. You can see on my
Instagram
since I've posted some pictures already. Yes I feel so good to be back. Unfortunately, my girlfriends from my college days are no longer being there so it feels a bit different. I stayed at Hotel Jen Singapore that is a new hotel at Orchard Road. It located right above Orchard Gateway so the position is certainly strategic. The room and facilities are also worth two thumbs up. Anw, I dyed back my hair into brownish lol. The hair stylist dyed my hair with dark brown colour from the top to the middle, and he added some brighter brown colour to the end part of my hair. Is it called ombre? or balayage? Fyi, I dyed my hair into black last time just only with hair colouring shampoo at home (sok ide) then I regretted it. So, I decided to go to One Piece Hair Studio to get my brown hair back. The stylist said to me that its so hard to apply brown or brighter colour to my hair because I'd already dyed my hair with strong black colour (shocked). Then I forced him to do his best as I gave my hair up to him. Finally, he did a good job! I really love the result.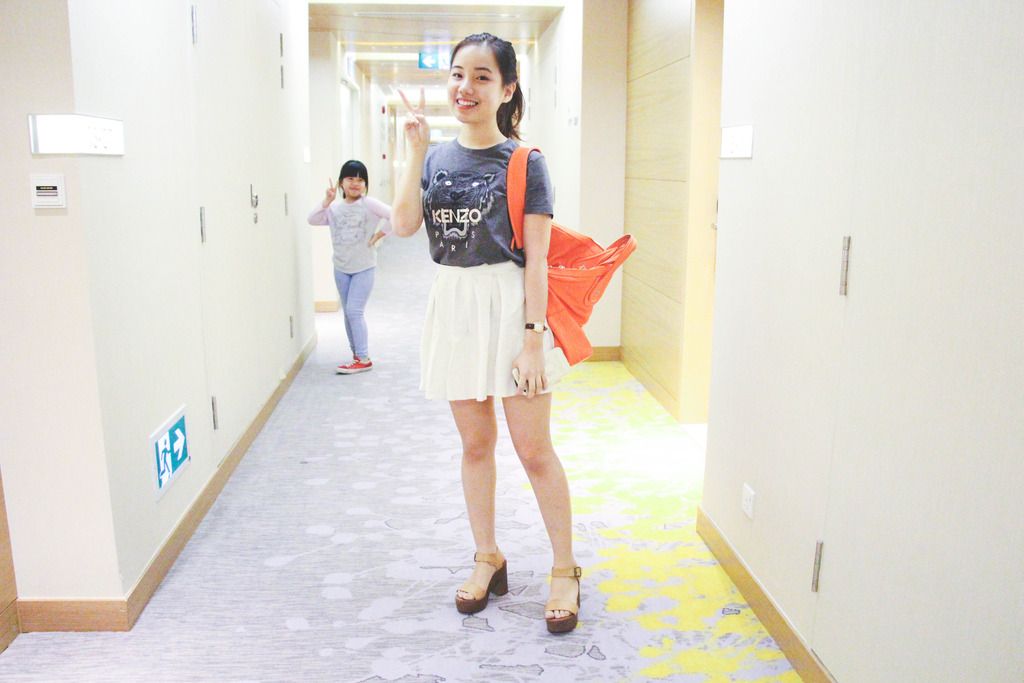 She copies my style lol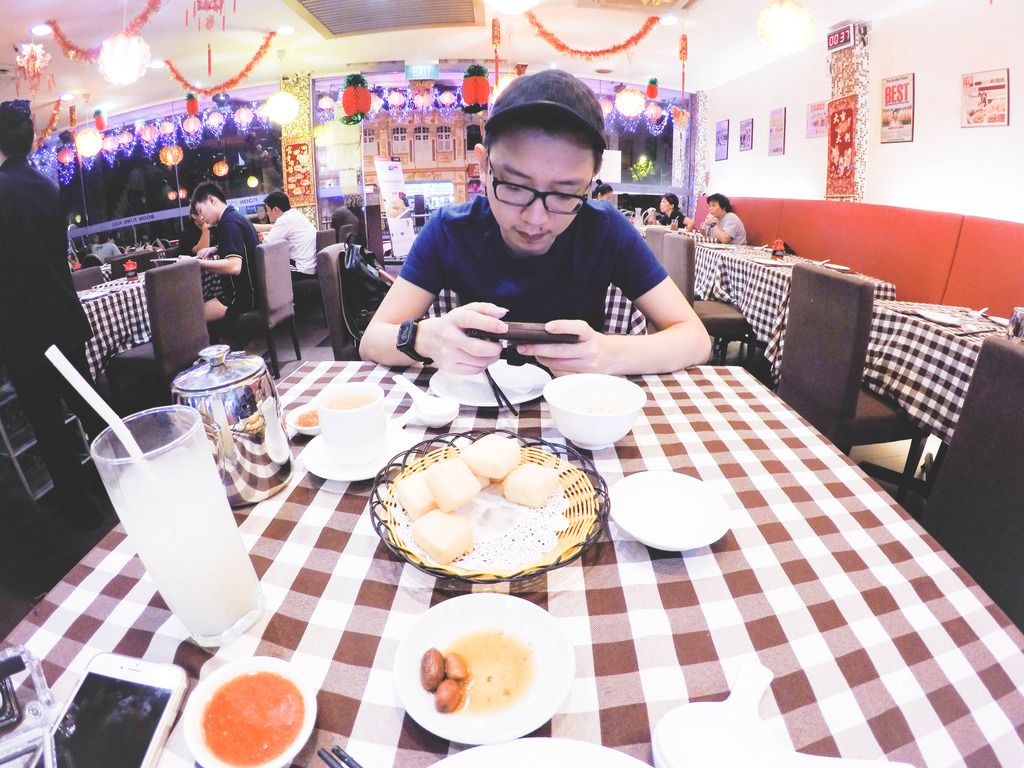 Boon Tong Kee for Supper! No, we didn't just order the crispy bean curd. There were also their signature chicken!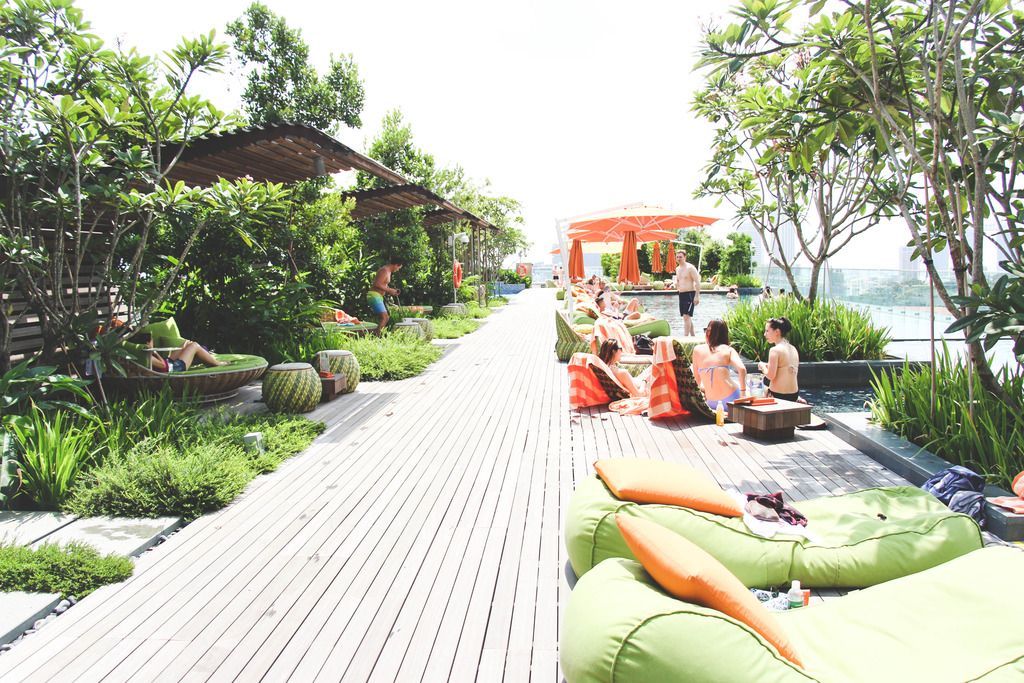 Hotel Jen's Rooftop Pool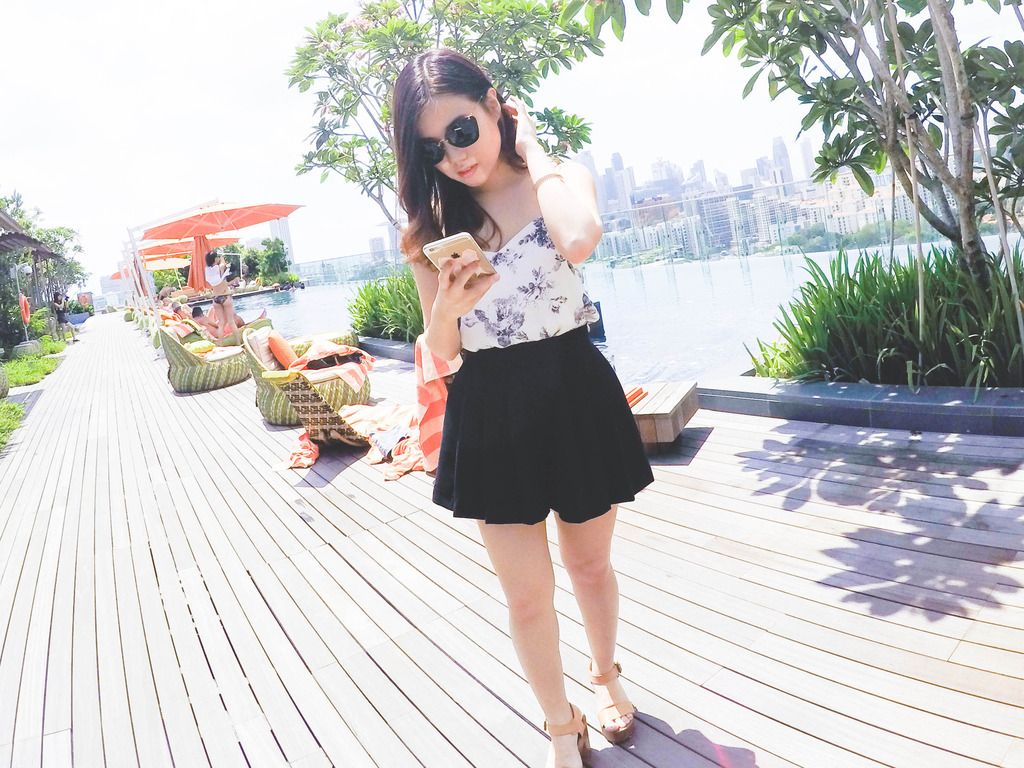 Top and Skort - Editor's Market | Shoes - Forever 21 | Sunglasses - MiuMiu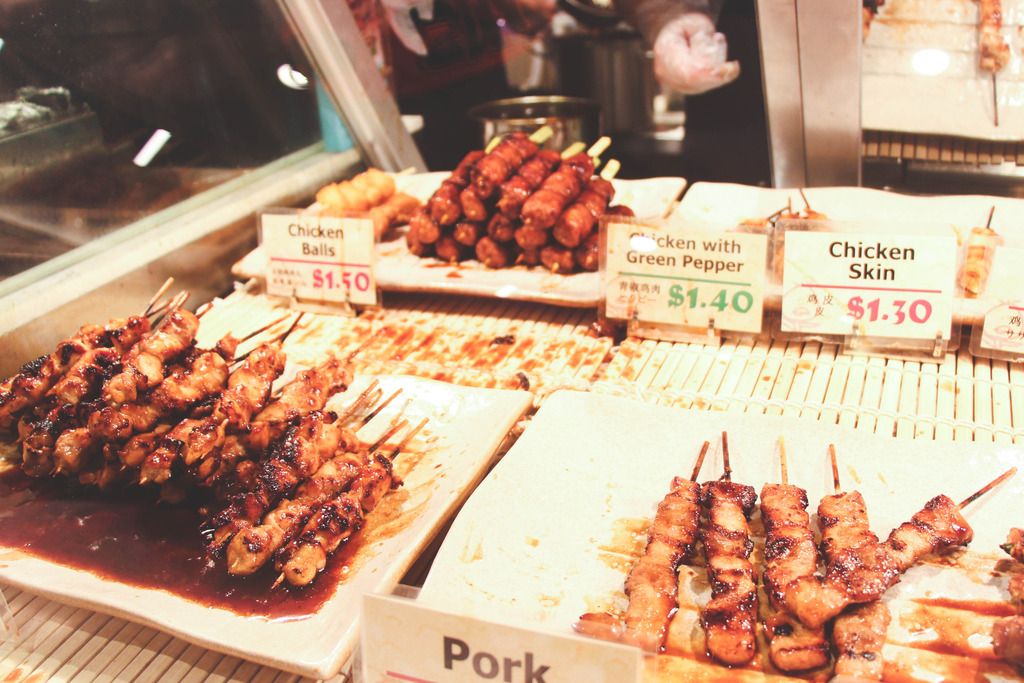 My first lunch in Singapore should be this dabomb yakitori!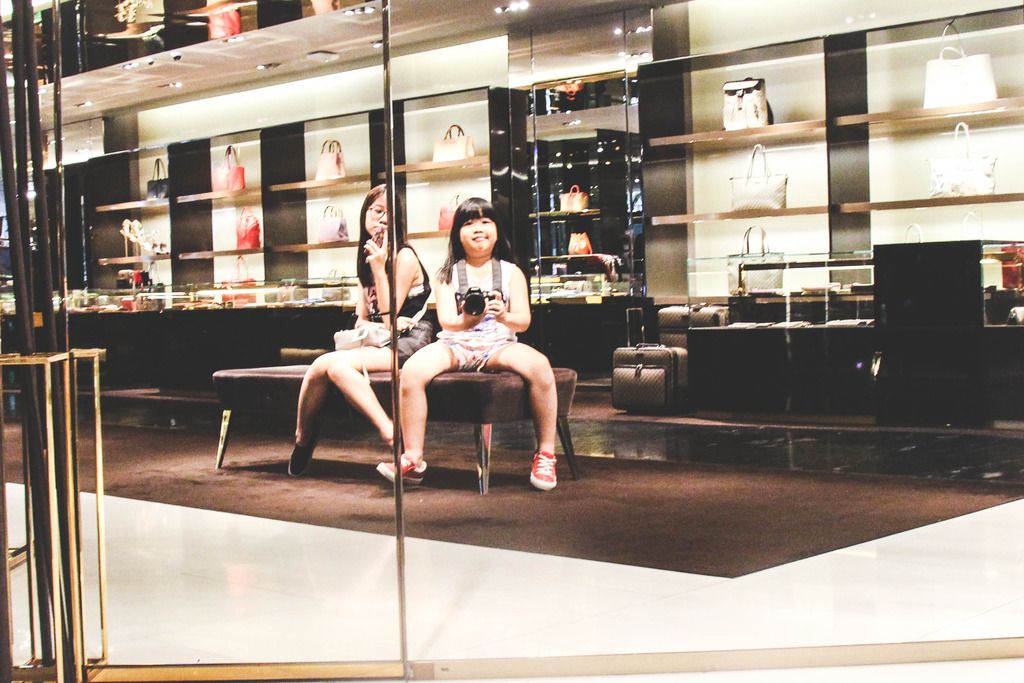 HAHAHA look at my sisters who take a selfie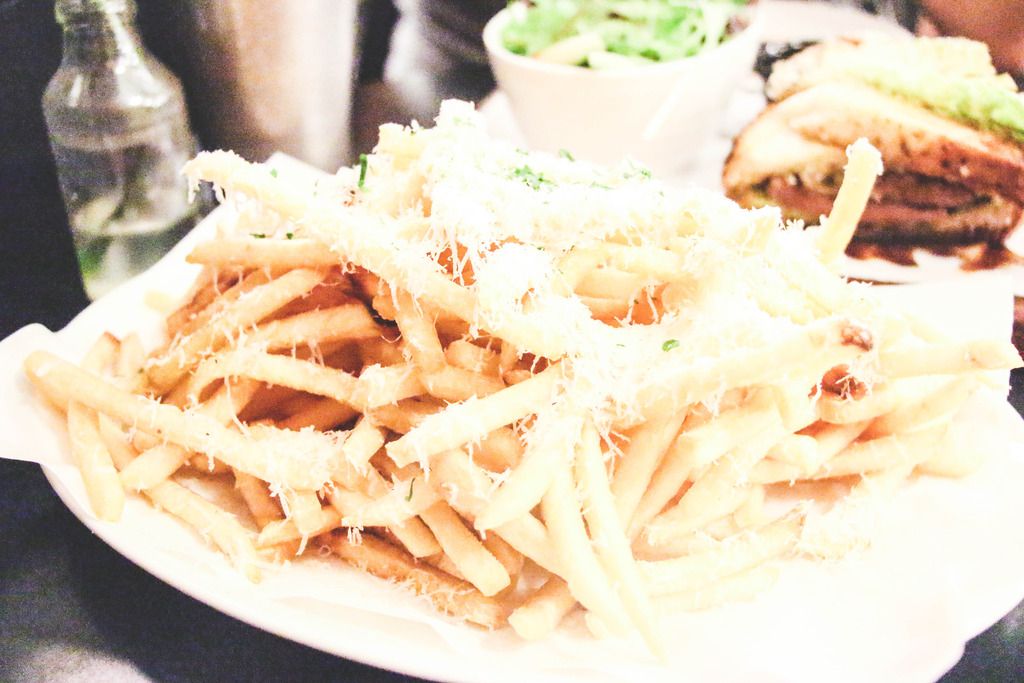 THE BEST TRUFFLE FRIES EVERRRRR!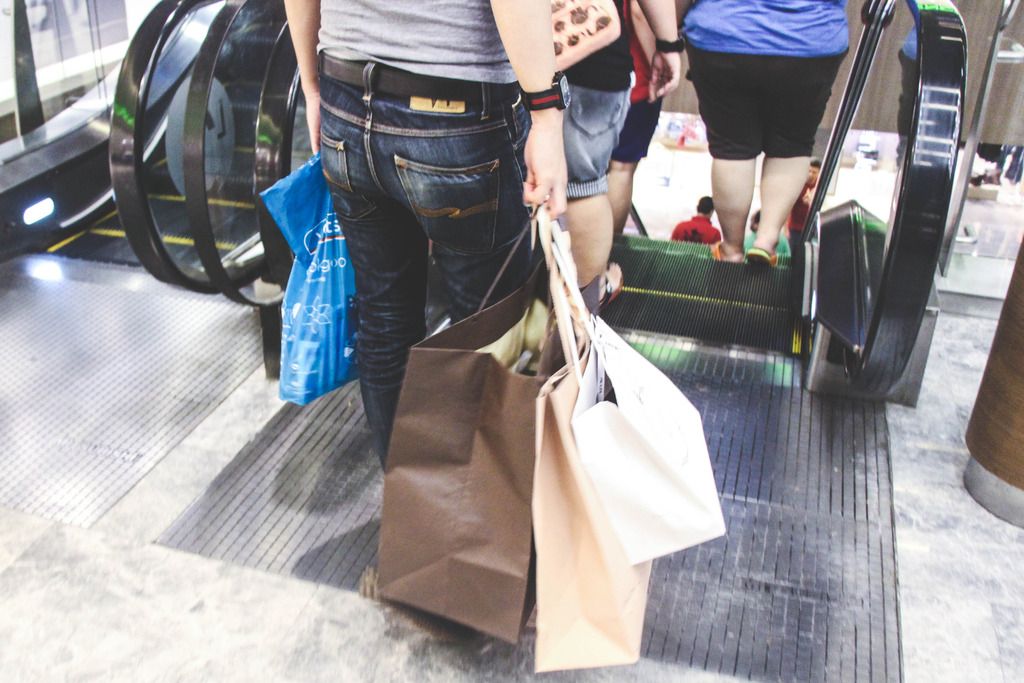 My personal shopping assistant :p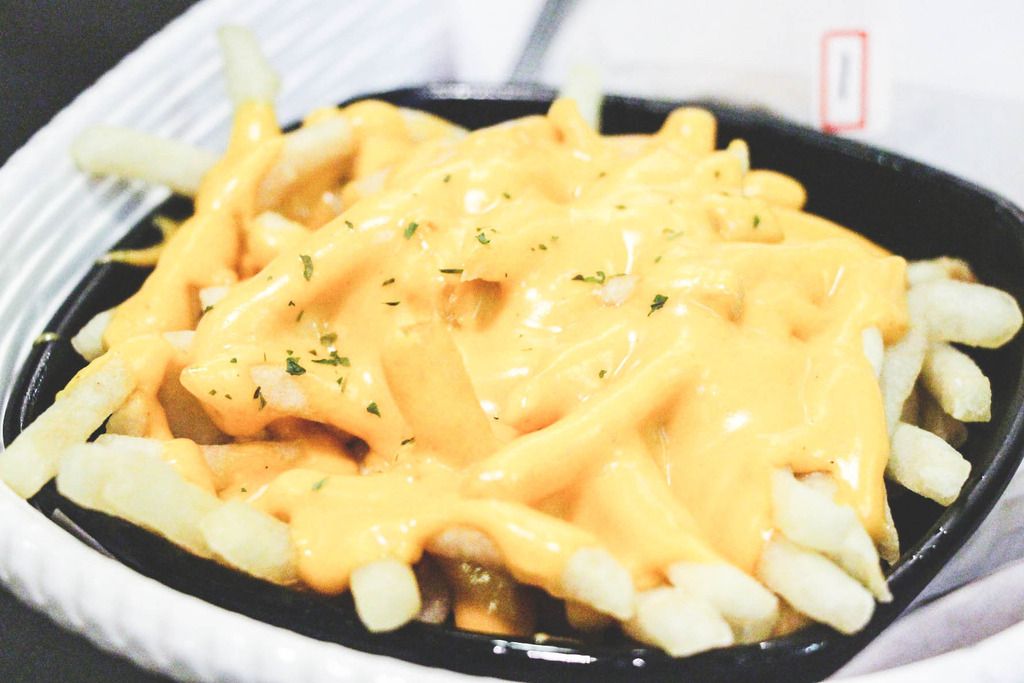 YUMMMMMMM look at that cheesy cheese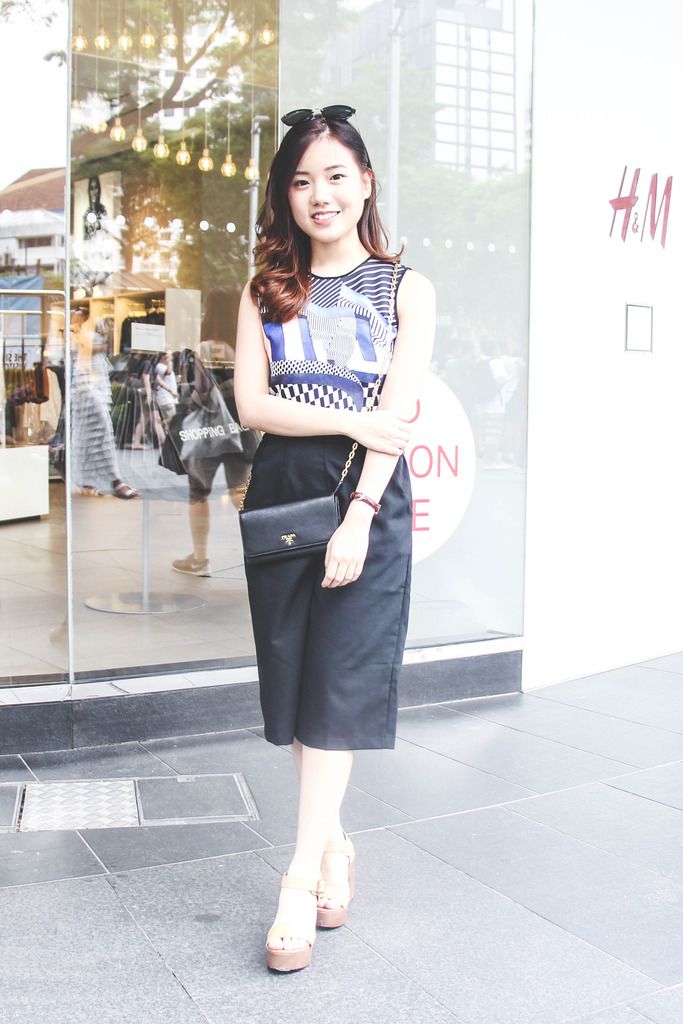 Top - MDS Collection | Culottes - Room 25 | Shoes - Forever 21 | Bag - Prada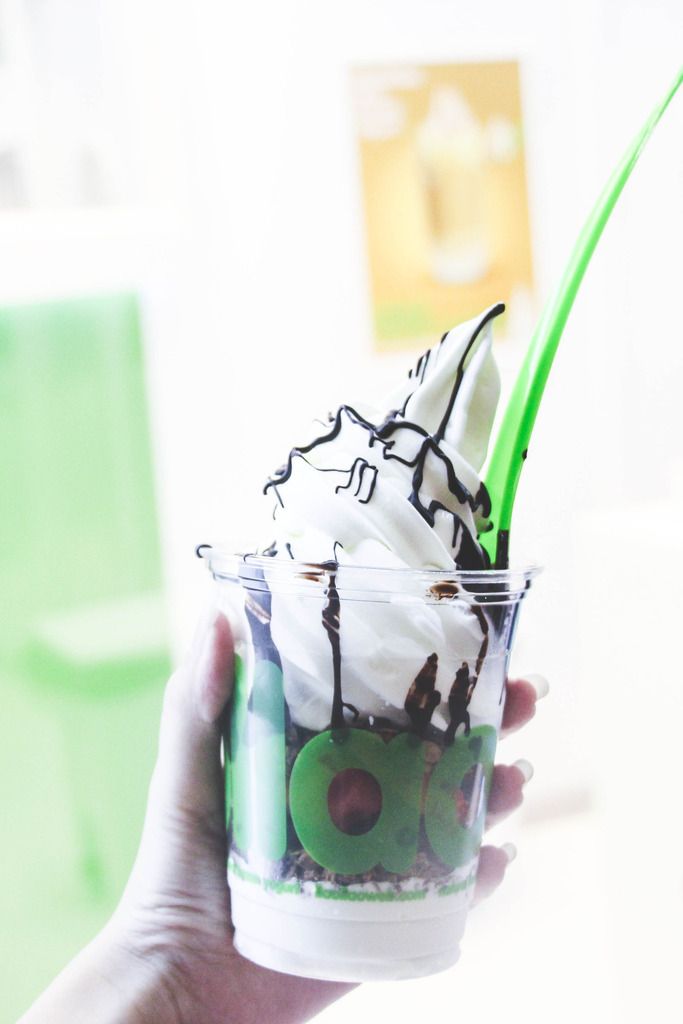 And the best frozen yoghurt goes to this one...
277 Orchard Road, 238858, Singapore
ToriQ
Orchard Gateway, 277 Orchard Road #B1-11
P.S Cafe
Paragon S.C, 290 Orchard Road, Level 3, S238859
Omakase Burger
Wisma Atria, 435 Orchard Road #01-02/03/37 to 41